Gallery: Up-Cycle Memento Top - Floral Jacket
Up-Cycle Memento Top - Floral Jacket
This Album contains brief directions for:
Floral Jacket
mf-2
Close-up of 'save' ... you'll hear more in a minute!
mf-4
Listen and think this through. Complete details at Twin Set Tweaks Talking Pattern.
mf-5

Rip original stitching by clipping needle threads of overlock seams.
mf-10
Completed 'Save; of hole with cluster of flowers.
mf-11

Flip rose. Circle of fabric, sides folded into center and gathered.
mf-12
Lower 'petals' flip up and over the top portion...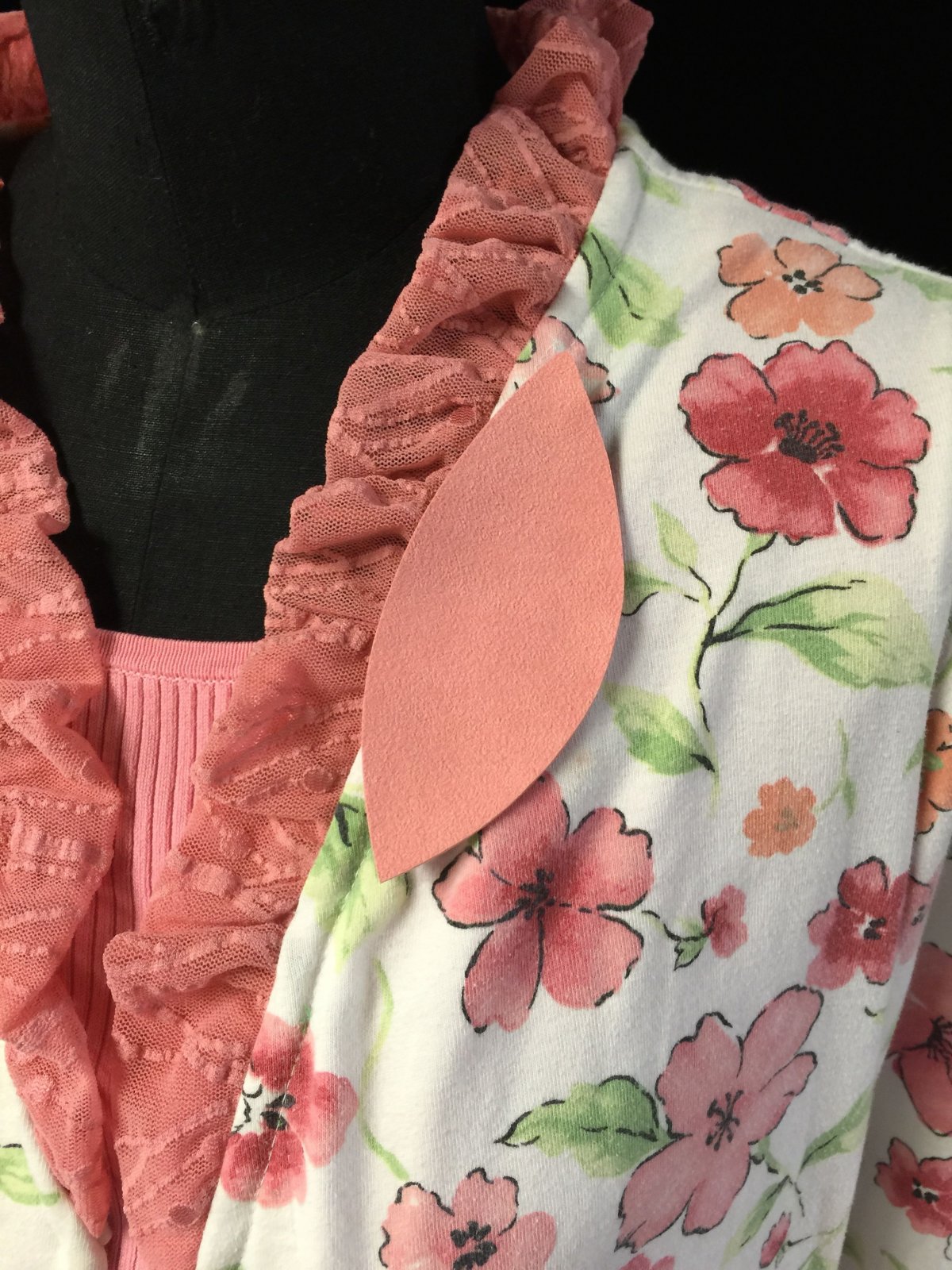 m
f-13
Felt or UltraSuede backing to the flower grouping for removal during laundering.